Introduction
Welcome to UKGameshows.com, eranu. We currently have 5,397 articles for you to read. Here are some of our newest articles. Enjoy your visit, and please use the Feedback form below if you have any information to add to our site.
Site news
Poll of the Year 2020 - Results Sunday!
It's been a challenging year for all, especially for TV production. And you've told us who coped with it best in our annual Poll of the Year!
Impact of Covid-19
The Covid-19 pandemic has turned everything upside down, and the world of game shows is no exception, so we now have a dedicated page to keep tabs on the shows affected. Do give us a shout if you know of something we've missed.
The 100 Most Popular Game Shows
One question you almost certainly haven't been asking yourself is "What are the 100 most popular articles on this site?". Well, tough, because we have and you can see the result of our Greatest Game Shows - it lists stalwarts like The Crystal Maze and Interceptor to surprises such as Kate Thornton's Dishes. Who knew?
While UKGameshows.com is (even if we say so ourselves) the most comprehensive guide to the genre anywhere on - or off - the web, with over 2100 programmes already in our database it is inevitable that even we're stumped sometimes. So we're asking for your help. A number of our "most wanted" shows are now listed here and a team of volunteers is standing by, waiting to add your contributions to our compendium of game show knowledge. Go on, help us out. It's what Mumsy would want.
In the pipeline
Fast Food Face Off: BBC3, 12 July
Brain of Britain 2021: Radio 4, 12 July
Pointless new episodes: BBC1 BBC2, 12 July and BBC1 thereafter
Only Connect series 17: BBC2, 12 July
University Challenge series 51: BBC2, 12 July
Cooking With the Stars: ITV, 13 July
Can I Improve My Memory? series: Channel 4, 15 July
Apocalypse Wow: ITV2, 16 July
The Rap Game UK series 3: BBC1, 22 July
Take Off series: BBC1, 24 July
The Wheel series 2: BBC1, 24 July
The Unbelievable Truth series 26: Radio 4, 26 July
Just a Minute series 87: Radio 4, 6 September
Featured Show

Game show news

21 July
Black To Front
The hosts for
Countdown
's Black To Front special on 10 September 2021 have been announced. Trevor McDonald, Anne-Marie Imafidon and Lemn Sissay will take over from
Anne Robinson
, Rachel Riley and Susie Dent. Mo Gilligan and AJ Odudu will begin that day by presenting a special episode of
The Big Breakfast
.

18 July
Tom O'Connor
The Merseyside-born comedian and quiz show host
Tom O'Connor
has died after a long battle with Parkinson's Disease. The former teacher came to fame by winning
Opportunity Knocks
three times, and went on to present a number of well-received game shows including
Crosswits
,
I've Got a Secret
and
Gambit
.

8 July
Campbell, you're hired (again!)
In a busy day for BBC casting news, it has been announced that Tim Campbell will be joining Lord Sugar in the boardroom for the next series of
The Apprentice
. Campbell, the series' first winner back in 2005, is standing in for Claude Littner who is recovering from an injury.

8 July
Let the Question see the Sport
Paddy McGuinness
has been announced as the new host of
A Question of Sport
, with retired hockey player Sam Quek and retired rugby player Ugo Monye the new captains. They replace Sue Barker, Matt Dawson and Phil Tufnell in the new series later this year.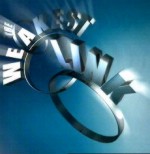 27 June
You are the weakest link... hello!
The BBC announced that they are bringing back
The Weakest Link
with
Romesh Ranganathan
as host. The new series is set to have celebrities as contestants and will have 12 episodes to air on Saturday nights.
Previous stories can be found in our News Archive. For more in-depth analysis, check out Weaver's Week, usually published every Sunday.
Features
Prize Pound

QI: The Second Book of General Ignorance
Hardback book
Buy it now!
Everything you know is wrong! So buy this and learn yerself proper.
For more game show goodies, visit the Prize Pound.
Selected

See what's being broadcast in the next seven days.