Junior Eurovision Song Contest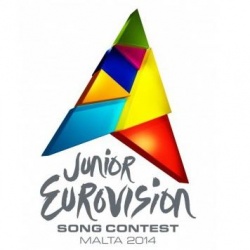 Host
ITV heats:
Mark Durden-Smith and Tara Palmer-Tomkinson (2003)
Michael Underwood, Stephen Mulhern and Holly Willoughby (2004)
Michael Underwood and Nikki Sanderson (2005)
Co-hosts
Commentary (TV: English):
Mark Durden-Smith and Tara Palmer-Tomkinson (2003)
Matt Brown (2004)
Michael Underwood (2005)
Stifyn Parry (2018-19)
Commentary (TV: Welsh):
Trystan Ellis-Morris (2018-19)
Commentary (Radio):
Ewan Spence (2013-)
Luke Fisher (2013)
Glen Bartlett (2014-15)
Lisa-Jayne Lewis (2016-17)
Ben Robertson (2018-19)
Broadcast
Carlton for ITV1, 6 September 2003 and 15 November 2003
Carlton for ITV2, 4 September 2004, 20 November 2004, 3 September 2005 and 26 November 2005
98.8 Castle FM, 30 November 2013
Radio Six International for K107, 15 November 2014; for Fun Kids Radio, 21 November 2015 to 24 November 2019; self-published, 29 November 2020
Rondo Media for S4C, 25 November 2018 and 24 November 2019
Synopsis
In 2003, the EBU started doing a Junior version of the Eurovision Song Contest, which is held in November each year. It has surprisingly high production values, so high in fact that when ITV realised how much money it would cost to put it on they stepped out when it was their turn to host it. The winning country doesn't necessarily hold the next one (as apparently it would put too much pressure on the kids, as opposed to singing for the whole of Europe). There is an upper age limit to the contestants, and they have to write the lyrics and the melodies.
The first one rated so poorly on ITV (who bought the rights to it when the BBC declined) that the next two contests aired on ITV2, before being dropped altogether the following year. Despite not being broadcast on any UK TV channel, viewers in the UK can still watch the contest via a live webstream made available during the event.
The Junior contest came close to ending in 2012 when the show was beset by technical problems and really didn't work. Things changed from 2013, moving the focus up a few years from tweens to teens.
The show returned to UK broadcast media in 2013, with Ewan Spence and Luke Fisher delivering the EBU commentary, and securing rights to broadcast on Castle FM in Edinburgh. The 2014 radio commentary was distributed by Glasgow-based Radio Six International, and taken by community station K107 in Kirkcaldy. From 2015 to 2019, the commentary was been heard on children's station Fun Kids, with near-national coverage on DAB from 2016.
A competititve UK return took place in 2018. Welsh-language channel S4C had the short series Chwilio am Seren to find a singer for that year's contest. After two years of very modest results, and facing a budget shortfall, S4C withdrew before the 2020 contest.
Web links
See also
Weaver's Week reviews: 2005, 2014, 2015, 2016, 2017, 2018, 2019, 2020.
Feedback